Post by ceafroman on Jan 20, 2008 22:24:23 GMT 1
As some of you know or may not know I have was off the road from August till November last year. Not through choice, lol. Sparkie fell ill with tin worm and a dodgy gearbox, so I decided to buy a cheap bug to do me short-term unfortunately.......................
So here she is:
Before
This was just after we picked her up from Bolton.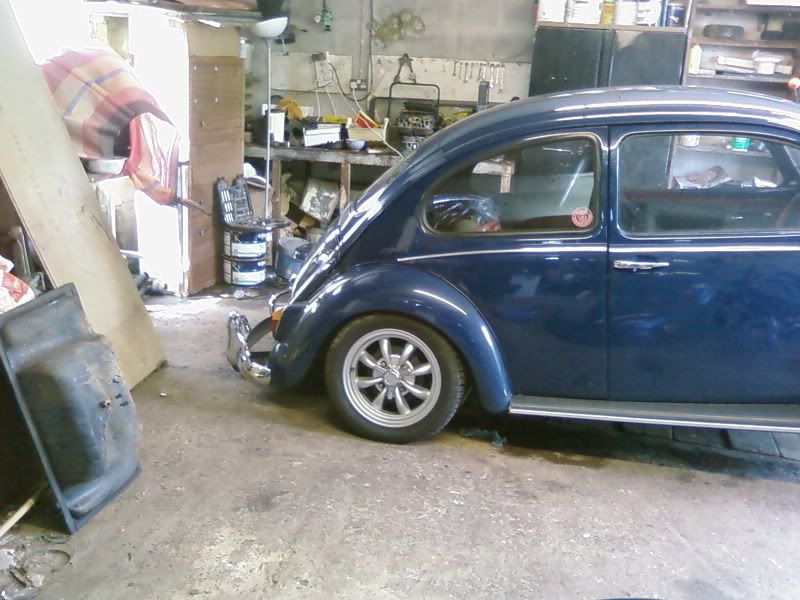 Once home we started to poke around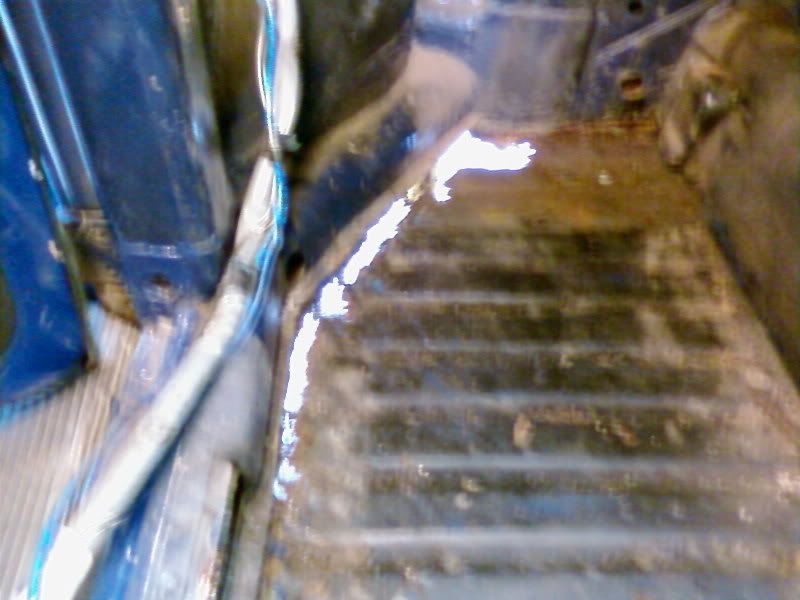 Wasn't looking too bad, until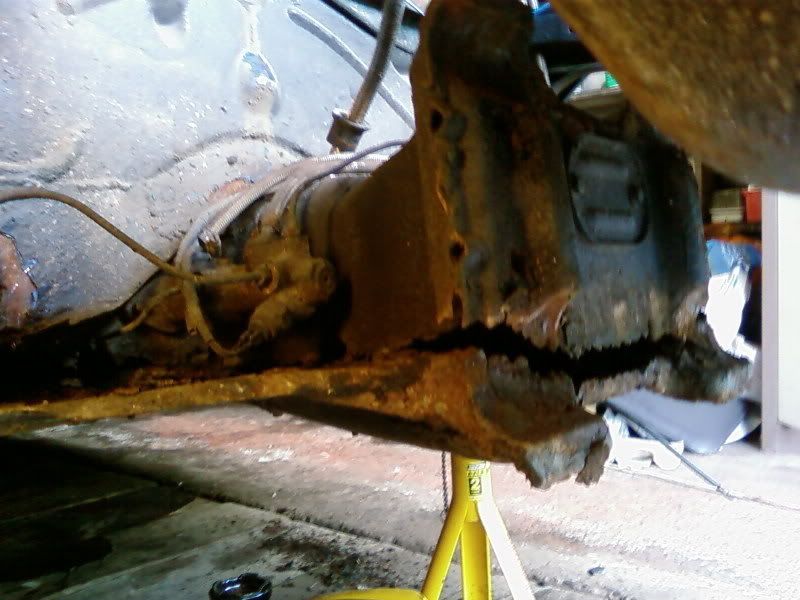 It turns out that the frame head, floor pan and bulk head had decided to part don't know why

Could it be the rot goblin again

So I managed to source an entire chassis and floorpan from Jason (cheers mate) and set about cleaning it up ready for fitting.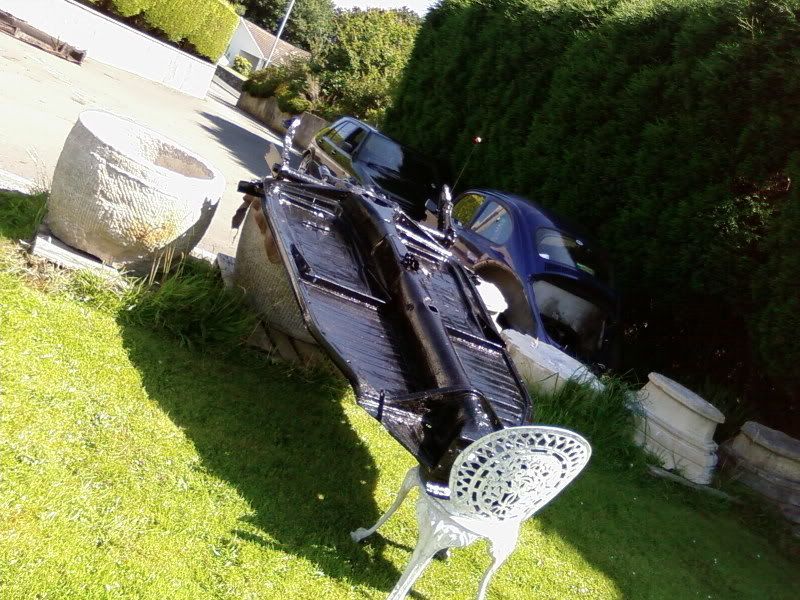 Whilst I had the hammerite paint out I painted the fuel tank, front beam and anything else that I could find that was once part of Rome.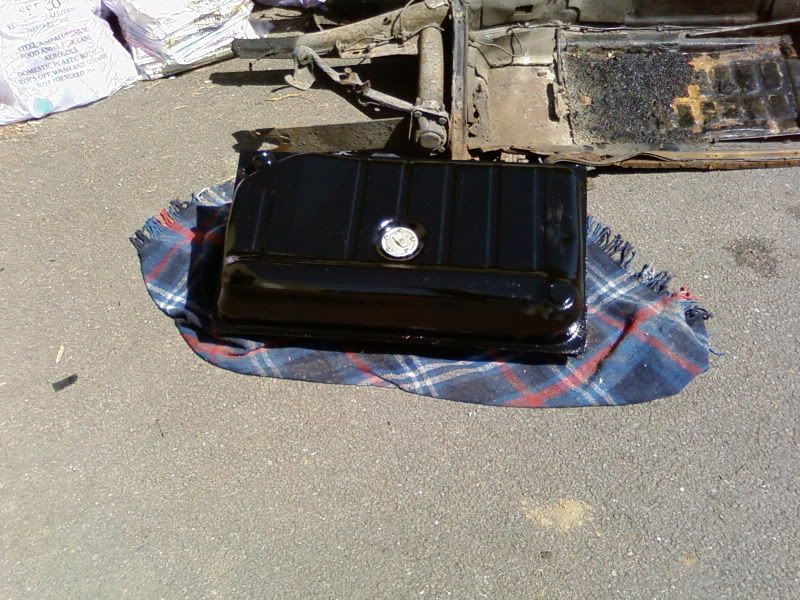 Several good things did come out of buying Rome, a shed load of spare bits and the bits that weren't rotted did have some money chucked at it ;D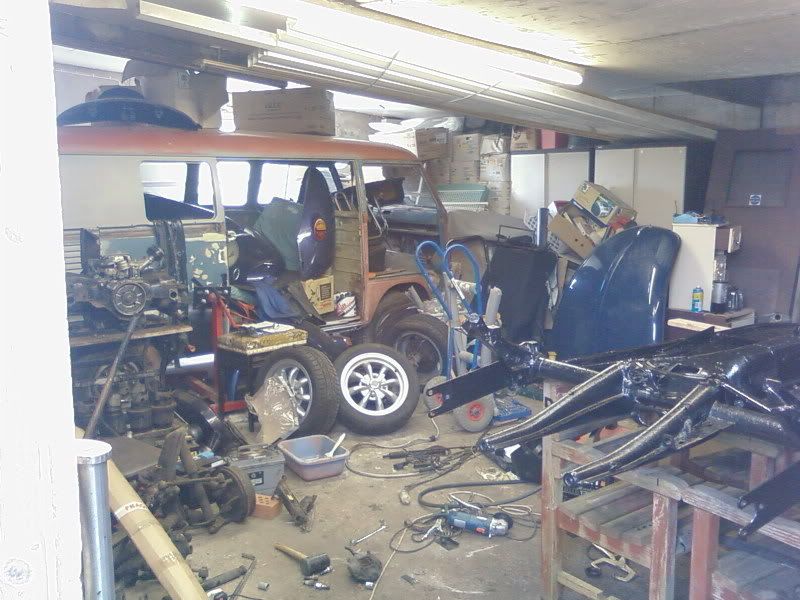 Once I was happy the floorpan etc. where sorted we set about turning it into a rolling floor pan.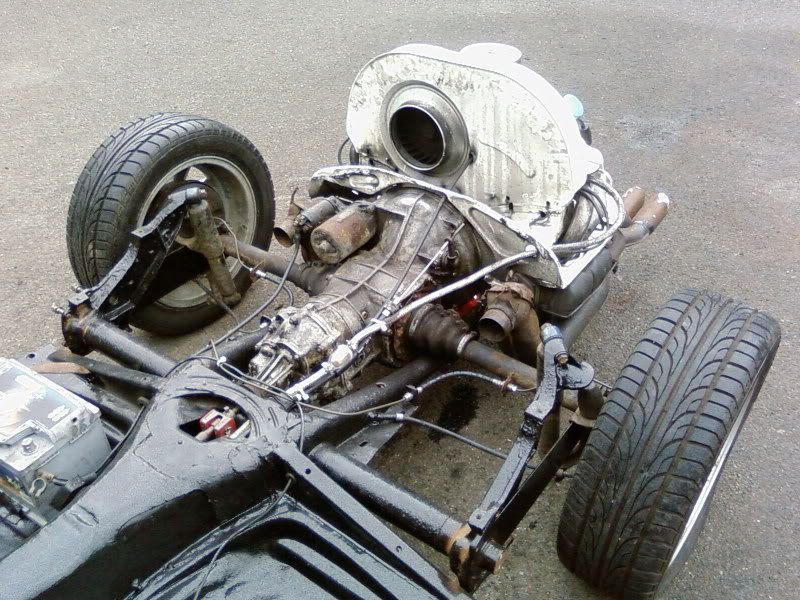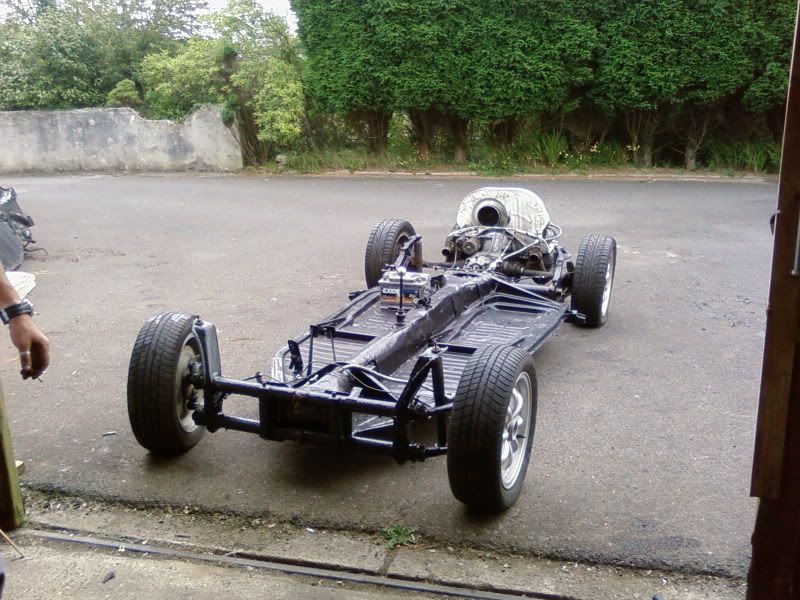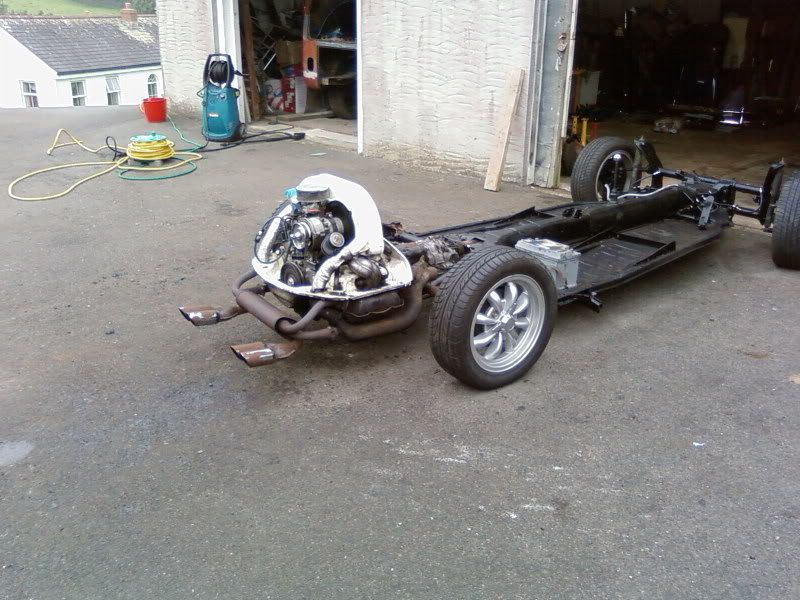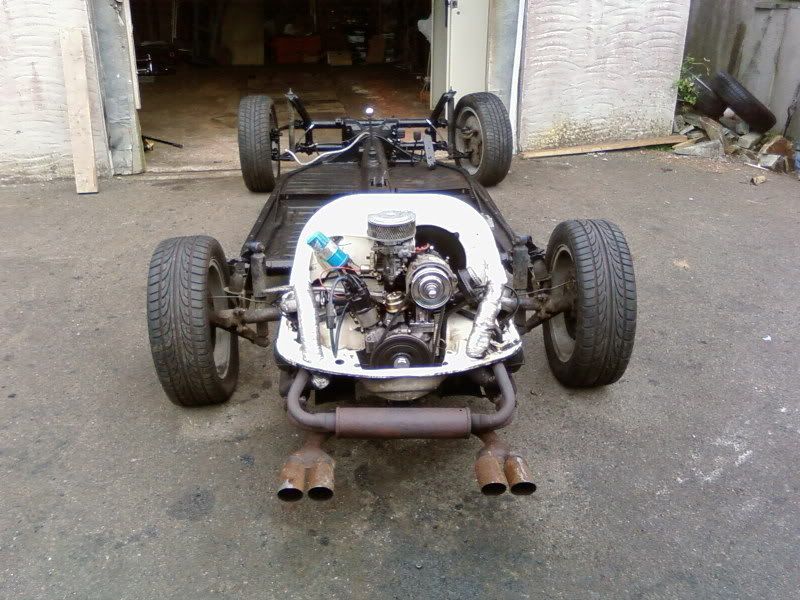 Now she's 50% complete ;D The engine is a 1500 with 1600tp pistons, barrels and heads (I think) and the gearbox is a 1300.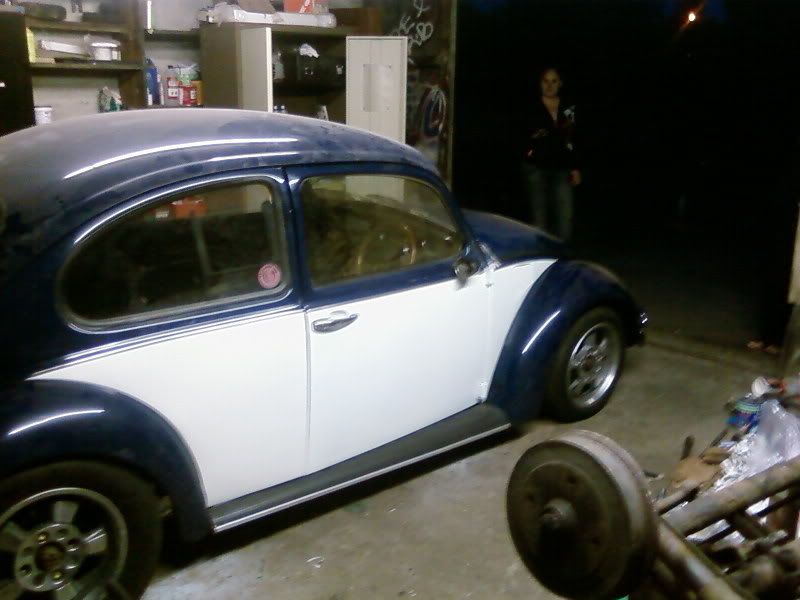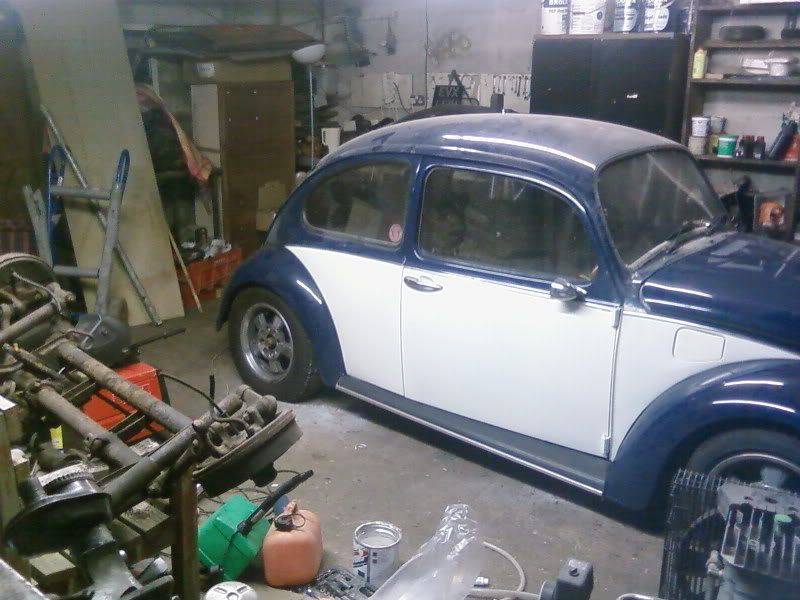 As you can see the two halves are back together again, I ended up two toning Rome as I did some small repairs to the external bodywork whilst I was feeling in the mood. Unfortunately, I couldn't get an exact match for the blue and choose Vauxhall Glacial White as Halfords didn't have enough cans of Ford Diamond White

Since taking these, which people probably have seen before, I have re-wired the whole bug fitted the dansk sport exhaust from Sparkie and the Rivieras. Also fitted blades front and rear, and fitted electronic ignition. But I'm still waiting on some bits to turn up for the interior from America.
She sailed through her MOT and I am now driving it as my daily ;D , but I have noticed a few teething issues since things have started to settle.
As a result of changing the chassis and floor pan and declaring it on the V5 DVLA want to see Rome

I will update the photos when I get a day to myself and the weather permits ;D